❖

Automatic Drill Bit Inspection Machine BCM-2006T
Follow the 2001 year model:CIN-PHOWN tech upgrade its drill bit inspection machine. Now this brand new machine (BCM-2006T) integrates all the customer's additional requirements.
◪

New loading & unloading mechanism
You can load all types of drill bit box in the loading &unloading area. (We provide drill bit boxes choice for customers)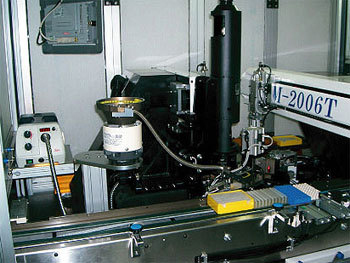 New process flow (steps):according to the customers requirement (inspection ring-loading). Good piece→ring load and package to the drill bit box. Bad piece→loading to badness area
◪

New inspection lens set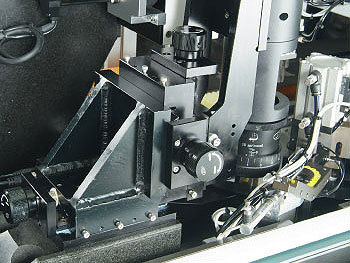 Easy for maintenance & adjustment, new design lens set, X Y Z axis can be adjusted freely.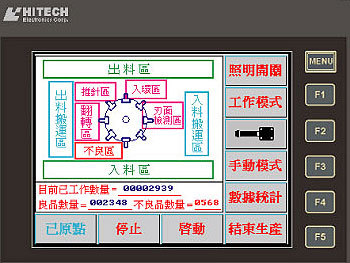 PC monitor and touch panel communication interface. All message can be read on the monitor (Including image processing, maintenance block, parameters setting and so on).
This new process flow can simple the ring-loading steps, and improve the bit inspection efficiency and decrease maintenance frequency.
◪

New statistics software
All the inspection data and image are combined in one Excel sheet, user can easily figure out the quality of bit. The supervisor can understand the manufacturing schedule and its quality stability by this sheet. It is very useful for quality.