❖

Automatic PC Board Ringloading Machine CRM-2011T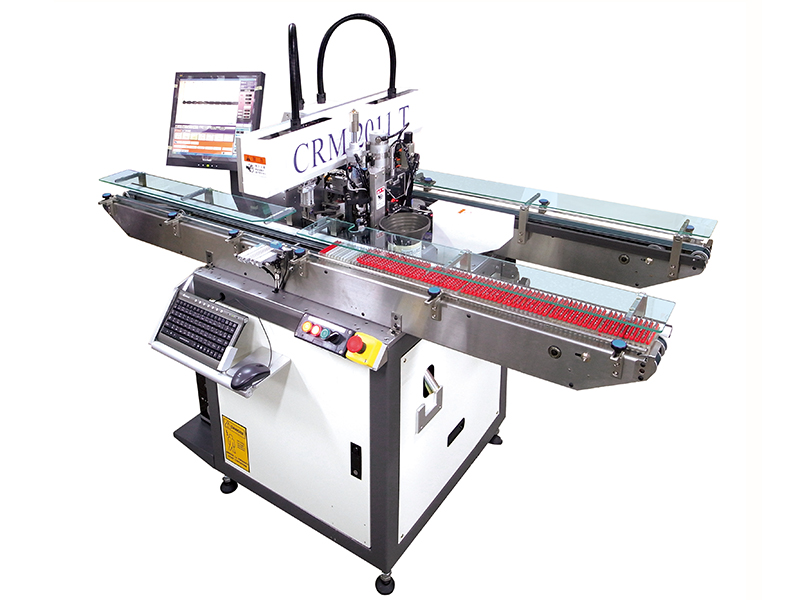 A simple & compact design for the new generation CRM-2011T automatic ring-load machine

Upgrade the throughout about 30% (50 piece/min) with the breakthrough R&D tech

Experience excellent production throughput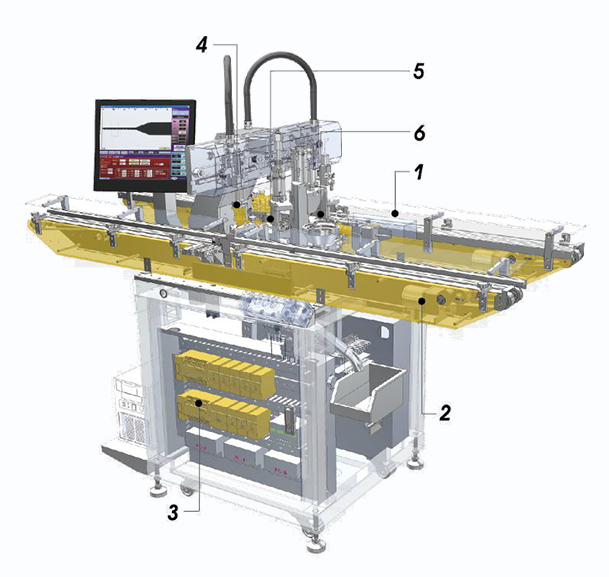 1.High capacity loading / Unloading area : Cotton box or Hitachi box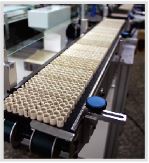 With a new and longer rail track, its not only allows operators to put all types(brands) bit boxes, but also increases the loading capacity. As a result, it save operators loading time. In addition, a new high-speed cylinder is equipped to maximize the machine utilization rate.
2.High speed turning mechanism(flipping cylinder)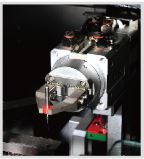 Change 3 stages stroke mechanism to 2 stages. In order to speed up the turning mechanism speed and further extend the life of cylinder.
3.High accuracy mechanism & control system(Mit PLC) increase throughput by: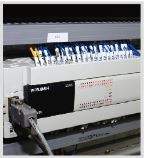 The newly designed noise-free linear guide
The high efficiency 5 phase driver
New energy saving motor
Mit 3U programmable logic controller module
4.High magnification & high precise CCD inspection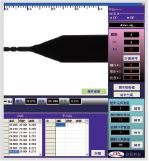 The high-resolution CCD unit can present an excellent measuring accuracy for bit diameter, total length, and ring depth. At the same time the reliable and accurate measurement dates is made available and displayed in Excel interface for users to read. It is an user friendly operation.
5.Disk type working station (ring-load bit on the disk)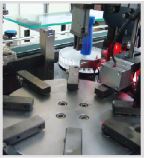 After bits loading in the disk station, all ring-loading depth compensation, CCD inspection, badness selection steps can be finished at once. It can improve yield and operation efficiency.
6. Disk type badness area (Badness disk)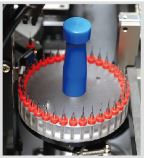 The old type rail track design have been replaced by a new high-capacity electronic disk design which gripper will automatically pick defective products up to the badness area. Enabling the user to completely eliminate a needlessly time-consuming on the manual nest. This user-friendly design can significantly boots users work efficiency.
◪

Multiplex Drillbit Box Spec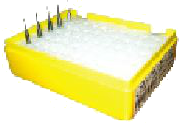 50 pieces cotton box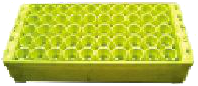 Takisawa
Ta Liang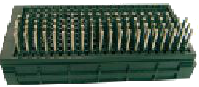 Hitachi 2.0 mm bit shank reverse bit box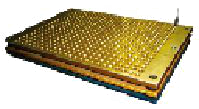 500 pieces box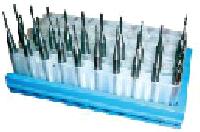 Union 10 pieces strip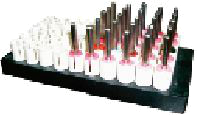 Hitachi reverse box (for ring-load bit)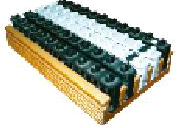 Europe strip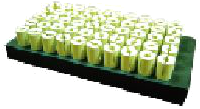 Hitachi reverse box (for bare bit)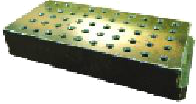 Roku_Roku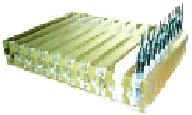 Acrylic 10 pieces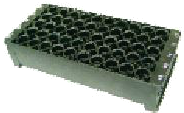 Takeuchi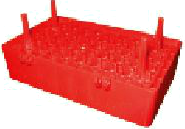 HP

Klingboard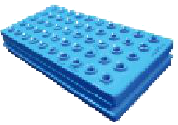 Union new hard box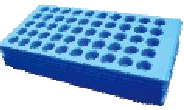 Hitachi new hard box
◪

New Generation CRM-2011T
| | | |
| --- | --- | --- |
| Machine Type | CRM-2009T | New Generation CRM-2011T |
| Function | Ring-Load, Ring-Unload, Depth Compensation, Diameter Inspection Bit Broken or Length Inspection, Package | Ring-Load, Ring-Unload, Depth Compensation, Diameter Inspection Bit Broken or Length Inspection, Package |
| Throughput | 35 pieces/min | 50 pieces/min |
| Load/Unload Rail | 600 pcs : Hitachi 50 pieces | 850 pcs : Hitachi 50 pieces |
| Badness Storage Machanism | Manualtype Slide Rail | Automatic Motorized High Capacity Disk Type |
| Axis Motion Control System | Long Stroke Cylinder+Standard Motor+Driver | Short Stroke Cylinder+High Speed Motor+High Efficiency Driver |
| P&P Machanism | Noise-Free Linear Guide | Lightening Noise-Free Linear Guide |
| CCD Moudle | 40 x USB 2.0 | 80 x USB 2.0 |
| Program Control System | Dual-Mode | Intergraded |
| Ring Loading Machanism | Large Capacity AL Plate | Large Capacity AL Plate |
| Transporting Machanism | Mitshbishi 2U PLC | Mitshbishi 3U PLC |
| Turing Machanism | 3 Stages | 2 Stages |
◪

CRM-2011T Dimensional Diagram
| | |
| --- | --- |
| Drill Bit Size for Ring-load | φ 0.075~2.0 mm |
| Drill Bit Box Spec | Multiplex Drill Bit Box Spec |
| Ring load/reload accuracy | ± 0.02 mm |
| Computer System & Software | WIN XP, Intel Pentium Dual Core & Digital Image Processing |
| Dimension | 2000mm x 900mm x 1500mm |
| Weight | 300 kg |
| Air Pressure | 6~7 Kg/cm2 |
| Power | AC 110/220V, 60/50 Hz, 1F, 1Kw |